Chartered
Physiotherapy Clinics
Blanchardstown - Castleknock - Tallaght
RELEASE THE PAIN, BE MORE ALIVE
Chartered Physiotherapy Dublin 15 and Dublin 24. Clinic locations in Blanchardstown Village, Castleknock GAA Clubhouse and Tallaght (Old Bawn). Our expert physiotherapists specialise in the treatment of back and neck pain, sports injuries, children's and adolescent physiotherapy and Women's Health physiotherapy.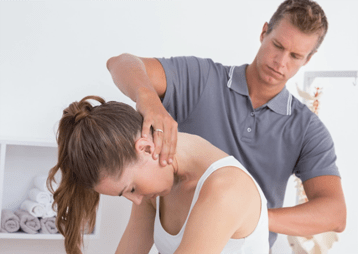 Back and neck pain is one of the most common complaints we treat at Somerton Physiotherapy Clinic.
Read More
Highly recommend! Friendly staff and Lorna Tuite was fantastic for sports related injuries.
I had a great first session with Lorna. She was very reassuring and professional and, after the treatment, gave me really useful, easy exercises to do.
James is a brilliant physio, I was in a bad way going in , i had seen a chiropractor for 2 months before and i was getting worse ,went into see james and after first week I had huge improvement and pain relief. Can't recommend them enough
The 3 sessions with Fionn have been a massive help with my recent back trouble. He has also provided tailored and straightforward home exercises which have also helped recovery. I went here on the advice of a family friend and I would also highly recommend.
Isobel Kennedy
2023-10-16
Thank you to the team for looking after me. Really good experience and would highly recommend.
Conor Mcmillen
2023-10-13
Attended the clinic 5 times, Pierce went above and beyond for me every time and even after my visits ensuring I was fully satisfied, would highly recommend.
Absolutely delighted! My first visit here and Lorna worked miracles and helped me out of pain. Will definitely visit again without hesitation and would recommend to family and friends. Thank you Lorna / Somerton for seeing me so quickly!
Fionn did a great job on sports massage. Professional, knowledgeable and friendly. A real asset to the company. The booking system is easy to navigate and book appointments. I Would definitely recommend and will use Somerton Physio in future.
Geraldine Casey
2023-10-01
My son Eoin recently attended the practice over a three-month period. He was looked after by Pierce for consecutive ankle injuries. The patient care he received was excellent from start to finish. Pierce was extremely understanding and supportive in every appointment. The exercise plans were tailored to Eoin's specific needs and clearly demonstrated in each session. Pierce completed a comprehensive on-field assessment in Somerton before Eoin returned to GAA. We cannot thank Pierce enough for his hard work and genuine care.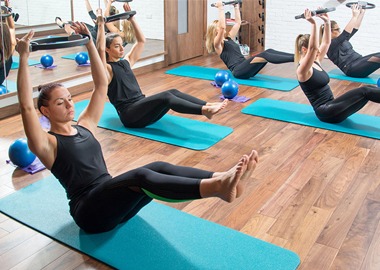 Pilates can help improve conditions such as:
Low back pain
Hip and Knee injuries
Sciatic pain
Neck discomfort
Shoulder injuries
Pelvic dysfunction
Post-pregnancy injuries/pain
Chronic sports injuries involving hips, groins and hamstrings.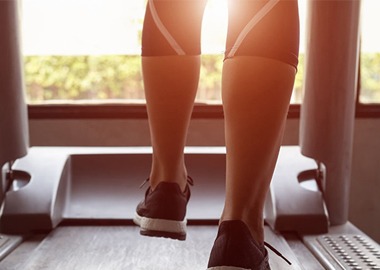 We offer 5 different Running packages suitable for all levels and abilities. These packages are tailored to Adult and Juvenile runners.
Approved by all major health insurers