Introduction to Somerton Physiotherapy Clinic – Physio clinic locations in Blanchardstown, Castleknock and Tallaght.
Somerton Physiotherapy Clinic with locations in Castleknock and Blanchardstown Dublin 15 and Tallaght Dublin 24, provides expert chartered physiotherapy treatment to restore, maintain and make the most of a patient's mobility, function, and well-being.
We have an experienced team of Dublin Physiotherapists best known for the treatment of back pain, neck pain, sports injuries and physiotherapy of children and older adults.
What services does Somerton Physiotherapy in Dublin 15 and Dublin 24 provide?
Somerton Physio Castleknock, Blanchardstown and Tallaght provide physiotherapy treatment for the following:
Neck and back pain
Pelvic Health – (Male and Female)
Muscle and joint pain
Foot and Ankle pain and Orthotics
Sports injuries
Chronic Pain
Sports massage
Osteoporosis
Children's physiotherapy
Osteoarthritis
Paediatric physiotherapy
Orthotics
Dry Needling
Work-related injuries
Pilates classes
Road traffic accident injuries
Vertigo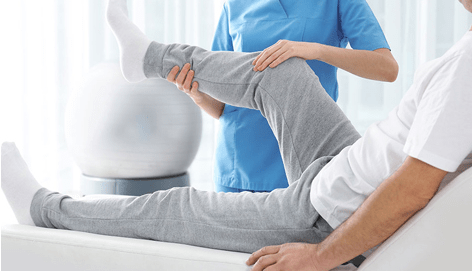 Why You May Need Physiotherapy – What are the Benefits of Physiotherapy?
Physiotherapy helps to restore mobility and normality to a patient's life after an injury, disease, or disability. Components of a physiotherapy session include listening to your problem or concerns, exercise prescription, manual therapy, advice and educating the patient. Physiotherapy can help a patient of any age to manage their pain and prevent a recurrence of the injury. All our therapists have an expert knowledge of the musculoskeletal system, including muscles, bones, ligaments, joints and tendons. Our mission is to provide you with a clear diagnosis and a comprehensive treatment plan so that you can recover from your injury successfully.
What Specialist services does Somerton Physio in Dublin 15 and Dublin 24 provide?
Somerton Physio Castleknock, Blanchardstown and Tallaght provide the following specialist physiotherapy services at our clinics:
Physiotherapist Treatment Dublin 15 and Dublin 24
At a Physiotherapy appointment in our Castleknock, Blanchardstown or Tallaght clinic, treatment will include manual therapy to the soft tissues, tendons, ligaments, muscles and joints. Manual therapy can include stretching, massage, manipulation, dry needling and myofascial release.
Physiotherapy can help give pain relief in most cases but often it depends upon the individual and the longevity of the injury or problem. The rate of healing is different for different individuals. The duration of your treatment plan depends upon variations in pain, motivation, perception, and the healing rate of the individual.
Physiotherapist near me
To find the best physiotherapist in Dublin 15 or the best physiotherapist in Dublin 24, please see our contact details & addresses below:
Castleknock Physio clinic:
Castleknock GAA Clubhouse
Somerton Road
Castleknock
Dublin 15
Blanchardstown Village Physio clinic:
Somerton Physio Blanchardstown
Valleymount House
The Rise, Main Street, Blanchardstown,
Dublin 15
Tallaght Physio clinic:
68 0ld Bawn Road
Tallaght
Dublin 24
To read more about our Physiotherapists in Dublin click here
Contact us for further information regarding our Physiotherapy services or book your Physiotherapy appointment online here.
SOMERTON PHYSIOTHERAPY CLINIC – Dublin 15 and Dublin 24
Ph: (01) 9069566