Chartered
Physiotherapy Clinics
Blanchardstown - Castleknock - Tallaght
RELEASE THE PAIN, BE MORE ALIVE
Chartered Physiotherapy Dublin 15 and Dublin 24. Clinic locations in Blanchardstown Village, Castleknock GAA Clubhouse and Tallaght (Old Bawn). Our expert physiotherapists specialise in the treatment of back and neck pain, sports injuries, children's and adolescent physiotherapy and Women's Health physiotherapy.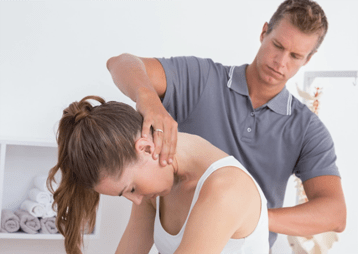 Back and neck pain is one of the most common complaints we treat at Somerton Physiotherapy Clinic.
Read More
Excellent service, very knowledgeable and flexible with appointments
Declan O'Brien
2023-09-04
Great experience , thorough and effective care. Will be back for sure
With terrible lower back pain, after three sessions with Pierce he had managed to fix it and help teach me what I could do to remain pain free! He is professional, friendly, and excellent at what he does. I would highly recommend him to anyone in need of physio support. 10/10. Thank you Pierce 🙂
Nicolae MariusManuel
2023-08-12
Highly recommended very good specialist
Cristin Hughes
2023-08-09
I had dry needling done with Lorna following pain in my neck and back. I was extremely happy with the results and I will definitely be back to book with Lorna again.
I recently had a problem with a glute injury and could not do my daily walks. I attended the Somerton Clinic in Blanchardstown under the most professional and reassuring care of Lorna Tuite. Lorna carefully instructed me through specific exercises to help with my recovery. She also did physical manipulation to the injured area. Having just a couple of consultations with Lorna has put me back on track and I now have engaged in my walking activity again. I continue to do the specific exercises to further strengthen the injured muscle. Thank you Lorna Noreen Behan
I have attended somerton physiotheraphy clinic for the last 5 weeks after suffering from a hip injury back in march, honestly the last 5 weeks doing physiotheraphy with Lucy she has been amazing and helped make such an improvement in a short length of time. I would highly highly recommend here and Lucy, I am forever grateful for their kindness. They make you feel so welcome and comfortable everytime you go there. I would like to say a big thank you to both Lucy and somerton physiotheraphy clinic.
Lorraine Mulcahy
2023-07-27
Highly recommend Somerton Physio Clinic. Fionn has helped me with a lower back injury over the past few months and i'm delighted to be back training as normal for a triathalon. He is super knowledgable and really knows his stuff! All the staff at the clinic are extremely friendly and I wouldn't go to any other physio now!
I found the clinic to be very professionally run, appointment notifications and exercise plans were always timely and very well communicated. I attended Pierce for pre-hab and the subsequent re-hab for a partial knee replacement and found his level of care and attention to be second to none. His attitude and approach really worked for me and I have absolutely no doubt that Pierce has played a significant role in my recovery. I can't recommend this practice and physiotherapist highly enough.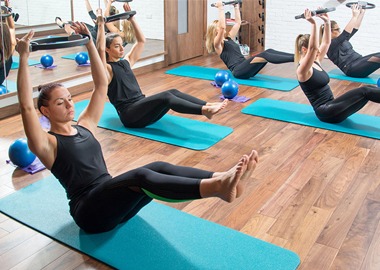 Pilates can help improve conditions such as:
Low back pain
Hip and Knee injuries
Sciatic pain
Neck discomfort
Shoulder injuries
Pelvic dysfunction
Post-pregnancy injuries/pain
Chronic sports injuries involving hips, groins and hamstrings.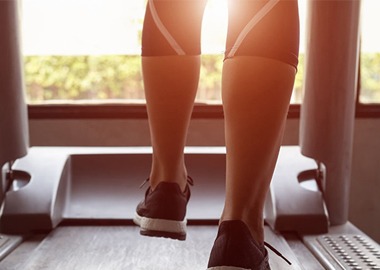 We offer 5 different Running packages suitable for all levels and abilities. These packages are tailored to Adult and Juvenile runners.
Approved by all major health insurers