Blanchardstown Physiotherapy Clinic, Dublin 15
Blanchardstown Physiotherapy Clinic, Dublin 15
Welcome to Somerton Physio Clinic in Blanchardstown – your go-to destination for premier physiotherapy services! 
We are here to help you get back to feeling your best and moving with ease. Whether you are struggling with everyday neck and back pain, joint stiffness or a sports injury, our friendly and experienced team of physiotherapists are ready to support you on your path to recovery.
The most common therapies and services we provide at our Blanchardstown physiotherapy clinic are:
Neck and Back Pain:

Say goodbye to those aches and pains with our tailored treatments. We address the root causes of your discomfort and provide effective treatment options to alleviate your pain.
Muscle and Joint Pain:

Let us help you get back on your feet and feeling great with our custom treatments. We offer personalized therapies to ease muscle and joint pain and stiffness, promoting healing and improved mobility.
Foot and Ankle Pain and Orthotics :

Put the spring back in your step with our orthotic solutions and personalized care. Find relief from foot and ankle discomfort with our orthotic solutions and tailored treatment plans.
Sports Injuries : Get back in the game with our expert care for sports-related injuries. Whether you are an athlete or a weekend warrior, our experts are skilled in treating sports-related injuries to get you back to peak fitness.
Chronic Pain:

We develop strategies to you manage chronic pain, enhancing your quality of life.
Sports Massage :

Whether you are an athlete or not, our sports massages are just what you need to perform at your best and recover faster. Our therapeutic sports massages are designed to reduce muscle tension, prevent injuries and aid recovery.
Osteoporosis: Our programs are designed to help you manage and prevent osteoporosis effectively. Benefit from our osteoporosis management and prevention programs, tailored to your specific needs.
Children's Physiotherapy : 

We are experts in the management of Children who are injured or who are in pain. We provide specialized care for children, promoting their physical development and well-being.
Running Performance Lab :

We specialise in Gait Analysis and Running performance solutions for competitive and recreational runners.
Osteoarthritis:

Our treatments can help you manage the effects of osteoarthritis and improve joint function.
Paediatric Physiotherapy:

We offer specialized physiotherapy for children, addressing various pediatric conditions.
Dry Needling : Experience relief from muscle pain and tension with this proven therapy.
Work-Related Injuries

: We assist in the rehabilitation of work-related injuries, helping you return to work pain-free.
Pilates Classes :

Join our Pilates classes to boost your strength, flexibility, and overall well-being.
Road Traffic Accidents: We are here to guide you through the recovery after a road traffic accident.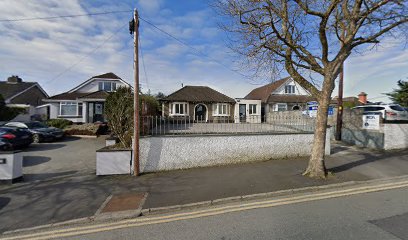 Blanchardstown Village, Dublin 15
When coming from the city centre side of Blanchardstown Village, drive through the village continuing past the Greyhound Pub. Valleymount House is the second last house before the lights (Clonsilla Rd junction) on the left hand side. You will see a sign for KDA accountants at the entrance.
When you arrive at the clinic please buzz the bell for Somerton Physiotherapy and your physio will welcome you in.
Address:
Valleymount House, The Rise, Main Street, Blanchardstown Village, Dublin 15
At Somerton Physio Blanchardstown, we are dedicated to enhancing your health and well-being through friendly and expert physiotherapy care. We pride ourselves on our personalized approach to ensure that you receive the most effective treatments for your needs. 
Book online today and take your first step towards a full recovery.
To get in touch email us at [email protected] or phone us at (01) 9069566. Follow us on Instagram for physiotherapy and clinic Updates.
Castleknock Physiotherapy Clinic, Dublin 15