Castleknock Physiotherapy Clinic, Dublin 15
Your premier destination for physiotherapy in Dublin
Castleknock Physiotherapy Clinic, Dublin 15
Your premier destination for physiotherapy in Dublin
At Somerton Physio, it is our primary goal to make you feel better, move freely, and live your life to the fullest. 
Our friendly and highly skilled team of the best physiotherapists in Castleknock is here to offer you tailored and evidence-based care for a wide range of conditions.
If you are searching for Physiotherapy in Castleknock, you have come to the right place. We specialize in all areas of chartered physiotherapy and rehabilitation.
At Somerton Physio Castleknock, we offer the following services:
Neck and Back Pain
Muscle and Joint Pain
Orthotics
Sports Injuries
Sports Massage
Dry Needling
Pilates Classes and More…


Back and Neck Pain: Whether you have a chronic issue or are in acute discomfort, our physiotherapists can assist you in relieving your pain.
Muscle and Joint Pain: Our experts excel in diagnosing, treating and rehabilitating muscle and joint problems.
Sports Injuries: We work with athletes of all levels to help them recover from injuries and get back to peak performance.
Running Performance Lab: We specialise in Gait Analysis and Running performance solutions for competitive and recreational runners.
Chronic Pain: Managing long-term pain is a priority for us, we utilize the most up-to-date physiotherapy techniques to provide relief.
Osteoporosis: Our specialized care includes exercises and guidance for those with osteoporosis.
Adolescent / Children's Physiotherapy : This is an area of physiotherapy that we specilaise in at Somerton Physio. We will help your child recover from their injury in a safe and timely manner.
Dry Needling: A technique using sterile needles that helps to relieve muscle pain and muscle tension.
Sports Massage: Sports massage can help with releasing muscle tension, injury prevention, and recovery.
Work-Related Injuries: We assist in rehabilitating patients who have sustained injuries while carrying out work-related duties.
Osteoarthritis: Our tailored treatment plans can help manage the discomfort associated with osteoarthritis.
Pilates Classes: Our Pilates classes are tailored to help improve your strength, flexibility, and overall well-being. We run classes from beginner to advanced level.
Road Traffic Accident Injuries: If you have been in an accident, we can help you recover and regain your confidence.
Castleknock GAA Clubhouse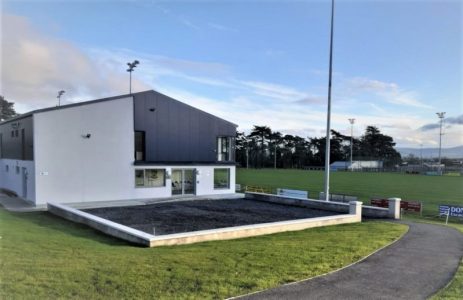 Somerton Physiotherapy Castleknock: When coming from Castleknock Village turn on to College Road (At Myos pub). After about 700m turn right onto Porterstown Road. Continue for about 1km then turn left onto Somerton Road, Castleknock GAA clubhouse is on your left.
Somerton Physiotherapy Clinic is located upstairs in the club house building. When you arrive, follow the sign to the left of the building. At the first door you meet please buzz the bell for Somerton Physiotherapy. Your physio will welcome you in.
Address:
Castleknock GAA Club, Somerton Road, Castleknock, Dublin 15
At Somerton Physiotherapy Castleknock, our main goal is to help you feel better – simple as that! Whether you are dealing with pain, recovering from an injury, or just want to move better, we are here to help.
Our friendly team of physiotherapists are here to listen, understand the issues you have and tailor our treatments to your needs.
Somerton Physio Clinic in Castleknock is your trusted partner on your journey to recovery and well-being. We provide a warm, welcoming, and professional environment to address your physiotherapy needs.
Contact us today to schedule your appointment and take the first step towards a healthier, pain-free life.
To get in touch email us on [email protected] or phone us at (01) 9069566. Follow us on Instagram for physiotherapy and clinic Updates.