Load can be described as the repeated stress and strain the tissues are exposed to while running. This load changes person to person, session to session and even mid training. This varies depending on training volume, frequency, intensity, type and running gait.
How much stress or strain do we need to handle?
Every time our foot hits the ground the ground hits us back with approximately 2.5-3 times our bodyweight (ground reaction force). So let's say you are an 80kg runner with the average of 500 right foot contacts per mile. This means that you will have 100,000kg of stress and strain per mile per leg!!! (80×2.5=200kg x 500= 100,000kg). That is a lot of force for our bodies to be able to handle. Now imagine going from a few months of not much running to suddenly going for 3-4 runs per week as the weather gets nicer. This can lead to a whole host of issues and injury as a result of what is mostly known as training error.
Training Error: What is that?
It is thought that somewhere between 80-90% of all running injuries can be attributed to load. The main culprit is too much load too or too much load too quickly. Injuries such as muscle tears, tendinopathy and bony stress reactions are commonplace with too much training too soon or not enough rest in between training days. This lack of awareness or planning around training can soon lead to problems and force the wheels to come off your training plan.
How can we help you to get back to running pain free?
Detailed injury history
Thorough movement and strength assessment
Running assessment / Gait analysis
Running technique adjustments
Specific tailored strengthening and mobility program
Manual therapy and Soft tissue massage
Individualised return to running program
Physiotherapy for running injuries covers a wide range of areas. The first step is to identify the problem area. We would first take a detailed history of your injury and your training schedule looking into your overall mileage, intensity and frequency. Our detailed mobility/movement and strength assessment aims to identify any contributors to your injury so that we can create a specific plan tailored to you and your needs.
We may also look at your running technique using our advanced running assessment technology to see if we can improve your running economy. This will allow you to keep running while we aim to get your body strong enough to deal with the demands of running (Please see running assessment article for more insight!!).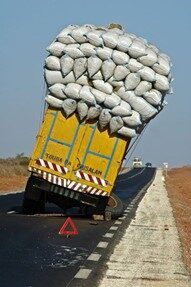 Once we have all the relevant information it is now time to get to work in our brand new state of the art gym facility. Our aim is to always keep you running while we rehabilitate. We understand how important it is to you and will do our utmost to keep you doing what you love. We will combine expertise in sports massage, strength and conditioning and running analysis to get you back to your peak running ability pain free.
Whether it is knee pain, shin splints, ankle injury or hip pain when running Somerton Physiotherapy has you covered!!
You can also check out our Running Performance Lab, located in our clinic in Castleknock GAA Clubhouse, where we provide a platform for recovering athletes to regain their full potential.  We review your running technique from multiple angles in our state of the art facility. We then analyse your run using using world leading movement capturing software (Dartfish) in order to construct a plan tailored to your needs.
We treat runners of all backgrounds, whether you are a beginner, recreational runner or an elite athlete. If you are suffering from running related pain or just want to improve your running times, our detailed assessment and treatment plans and packages will help you to take your training to the next level. Click here for further details.
You can book in to see one of our experienced Physio's to get a more individualised assessment and treatment approach? You can now book an appointment at our Blanchardstown Physiotherapy Clinic, our Castleknock Physiotherapy Clinic or our Old Bawn Physiotherapy clinic through our website www.somertonphysio.ie, email us on [email protected] or call us on 01 9069566.
Please do not hesitate to contact us if you have any questions at all  and you can Follow us on Facebook for Updates.